Fulstack
Testing Academy
8-week online bootcamp
All you need to know about full-stack Web application testing and automation, from unit, integration, e2e tests and automation to CI/CD and security testing (and more!) in one single place.
Trustscore 4.6 |
EXCELLENT |
Read more
on the previous bootcamp
Join the Academy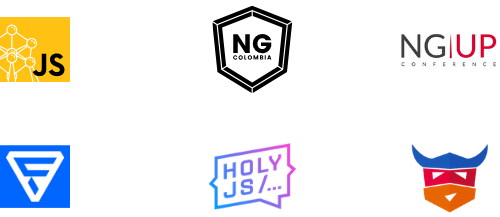 By the end of this program, you will...
Understand the good practices of the unit, integration, and e2e testing and learn how to implement them in front-end and back-end
Be able to test the architecture from different perspectives like dependencies and abstraction layers
Learn the importance of setting up different quality gates in the project securing its long-term success
Establish an automation mindset to free your time to do the "real work" and monitor quality metrics provided by different tools
Who is the Academy for
🚀 The program is great for you if you are a:
full-stack developer

able to think beyond a single stack

backend developer

not afraid of frontend world

frontend developer

willing to understand backend
We use Angular and Node (with TypeScript) for the implementation examples, but the underlying concepts are
applicable to any Web stack!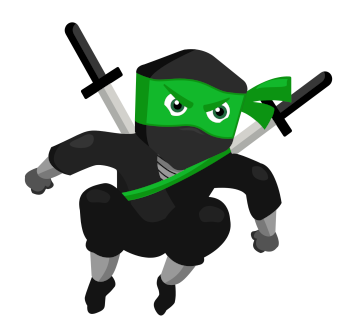 Agenda - watch demos 📺
The big plan
Welcome lesson
The big goal
Structure and topics
What you need
Training outcomes
Your first task 🚀
Unit testing
The necessity for testing
Anatomy of a good unit test 🥼
Mocking and stubbing
Test doubles in action 👨‍🎤
Component-based front-end testing
Server-side unit testing with Jest
Assignment ⚙
Integration testing
Introduction to integration testing
Testing pyramid pros & cons 🔺
Testing with and without TCP port allocation
Front-end integration testing with Jest
Back-end integration testing with Jest
Assignment ⚙
End-to-end testing
Introduction to E2E testing
WebDriver vs. native testing 👾
Front-end E2E testing with Cypress
Back-end E2E testing with Jest and supertest
Tools for Web application E2E testing
Assignment ⚙
Architecture testing
Introduction to architecture testing
Dependencies testing 🏬
Contract testing with Pact
Consumer-Driven Contracts: A Service Evolution Pattern 📝
Assignment ⚙
Automation and code analysis
Introduction
Code coverage
Code linters (ESLint, Prettier, etc)
SCM automation (git hooks)
Quality gates 🚫
Advanced static code analysis (SonarCloud)
Assignment ⚙
Continuous Integration / Continuous Delivery (CI/CD)
Designing automation pipelines 👨‍🚀
GitHub Actions 🧱
One-click-to-production ⚡
Assignment ⚙
Security Testing
Introduction to penetration testing
Looking for security issues
Repeater, intruder, decoder, sequencer
Assignment ⚙
Each video with subtitles
Academy Schedule
Week 3 - Integration testing
Week 4 - End-to-end testing
Week 5 - Architecture testing
Week 6 - Automation and code analysis
Week 8 - Security Testing
What is included in the Academy
8-week learning program in the form of on-demand video lessons + ALL bonus modules
Access to the weekly LIVE Q&A (show your screen & code!)
8 weeks of premium support to solve coding and design challenges
Access to the closed Slack community of devs learning together & discussing unique cases
English captions for every video lesson (with one-click translation to any language!)
Certificate of graduation with your name on it (add it to your resume!)
Life-time access to the program (with all future updates) 🔥
ENROLLMENT IS CLOSED
Join the waiting list to be notified about the program launch and get some awesome bonuses! 😍
Join the waiting list
Opinions on the previous programs
Bartosz's experience is demonstrated in the Web Security program. I was pleased to go over the first few lessons and learn the theory behind Web Security. All the concepts learned were later put into practice with his great Angular application backed by a Node.js service. Although I'm a Spring Boot developer, I was able to apply all the principles and concepts of Web Security in my applications. Also, the live sessions are essential in this program to ask and respond questions and build a great community. The program is updated regularly with new modules, I can't wait for the Firebase Security one! Keep up the great work!
Finding a complete and up to date Web security content is hard and time consuming, especially as a whole. With Web Security Academy, I found out a great opportunity to learn about security in depth both on client and server sides. The program's material isn't just a simple support to learn but provides good practices of a real world application. Bartosz is a great teacher and meetings with him and other students is part of the program, giving you the support from a whole community.
This program will give you a fresh perspective in security for the web, regardless if you've been in dev for years or are a new programmer. Bartosz builds lessons from upcoming web security standards making the curriculum up-to-date, contrasting what others might find on a bookshelf. I guarantee you'll find value in this program.
I am very skeptical about online courses or courses in general. However, I have seen Bartosz on YouTube in some videos and decided to join the program because I was excited by the way it was structured. There were many topics I was already experienced in but I must say that I still learned a lot. Especially the Online Meetings and the knowledge exchange was a real added value and I would recommend this program to anyone. The content did not disappoint me and I learned exactly the things I needed to develop in this area. Good Job Bartosz!
I am really impressed with the quality of the materials in the Academy. The content is designed in easy to consume fashion and focuses on important aspects. Also, it is very valuable to learn together with other developers over an extended period of time. I really recommend this kind of online training.
The program is really well built. It first guides you through the ways a SPA can be vulnerable and the ways those vulnerabilities can be fixed, then it teaches you how to implement those protection mechanisms with Angular, without getting stuck on general development questions too much. It also shows the backend parts of those protection mechanisms. After completing the program I feel confident that I can protect the webapps I develop.
If you are looking for a training to take you from just a front-end developer to a full-stack Angular/Node.js, then this is it. I have been an Angular contractor for a couple of years now and still learned some valuable tips for the front-end but the back-end has been invaluable to me for understanding how to build a highly secure full-stack application. The teacher is always there to help and really does care about you achieving the best from the program. He takes time to explain concepts in excellent weekly meetings where you will meet a great bunch of developers from all around the world and bounce new ideas off each other. Far better than the other Angular security courses I have taken in the past.
WebSecurity Academy is a great place to learn new skills or increase your current. The instructor is very kind and has a goal that you understand all the content, so there's a Community (Slack) that you'll be a part of so you can ask questions (or help answer them), talk personally with the instructor, and get to know the other students. One thing I really like about this program is that it's paced over a certain amount of time. You won't be overwhelmed with On-Demand videos, although later you'll have on-demand access forever, which also nice! Overall, I give this 5 out of 5 stars!
Bartosz brings in-depth knowledge and experience in Angular enterprise development. He gives tremendous value to the Angular community.
Bartosz's Angular training was probably the best I've attended so far. He always tried to explain everything in the way when both novice and experienced developer could understand it, but at the same time he spent not too much time on simple things - probably that balance was the most important personally for me.
Bartosz is a able to conduct trainings with a great professionalism. I've attended his training on Angular and found it very useful, as Bartosz in a limited time frame provided both theoretical knowledge and practical exercises and eventually helped me to delve into front end web development.
Recently I've participated in a training conducted by Bartek. I would say he is a very talented trainer with individual approach to every student.
I've attended Bartosz's training for Angular 2 and want to say, that it is one of the best trainings I've visited. Bartosz kept us all the time focused on tha task and everybody was involved in the process. Four days past like a minute and I had a feeling, that I want to stay and continue learning. And at the same time we were able to cover a lot of topics and Bartosz gave us a direction for further learning.
I had a true pleasure to attend a training led by Bartosz. Right away I was positively surprised with the level and attitude. Bartosz not only knows by heart the stuff he teaches, but really likes what he does. He was keen to answer all questions and also helped with practical excercies. He had everything under control. The ratio between theory and practical tasks was just right.
Risk-free guarantee
The materials are designed to give you 10x more value than you expect. But, if for whatever reason you will not be satified, then you can write an email within 30 days since your purchase to bartosz@fullstack-testing.com and I will give you money back.
My goal is to help you and give as much value as possible.
Frequently Asked Questions
How long do I have my membership in the program?
You receive a life-time membership in the program. It also means that if the program is extended with the new modules in the future, you will have the access to it, without any additional costs.
Do you provide any guarantee?
Yes, I do. Academy offers 30 days money-back guarantee. If you don't find the program fitting your needs after 30 days of your purchase, you can ask for the refund - you just send an email to bartosz@fullstack-testing.com and you will receive your money back.
I don't have time to take such a comprehensive program. Is it for me?
In order to take advantage of the program you have to invest at least 1 hour a week. The materials are going to be concise and concrete to maximize the learning and minimize the time needed for it.
Will I receive a bill for later reimbursement by my company?
Yes, you will receive the bill for later reimbursement. That's really good that your employer invests in you!
Is it all Angular and Node specific?
No! Indeed, the main project's implementation is based on Angular and Node.js (with TypeScript), but underlying concepts are applicable to any stack (React, Vue, Java, .net, Python, etc.).
Do you add VAT tax to the purchase?
The payment system automatically verifies if VAT is applicable for you depending on your location and legal status. If you see VAT added to your purchase, most often it's enough to provide your VAT ID to make it disappear. If you don't have a VAT ID, then email me at bartosz@fullstack-testing.com so I can generate a discount for you to take this surcharge on me.
Live consultations 📞
Join live consultation calls with the author 👨‍🏫
Ask any questions you have in the program ❓
Exchange ideas inside the Academy community 🙋‍♀
Show & consult your assignments ✍
Maximize your success! 🚀
* You can join as many sessions as you want and you are guaranteed to be invited to at least 3 sessions (with a regular ticket).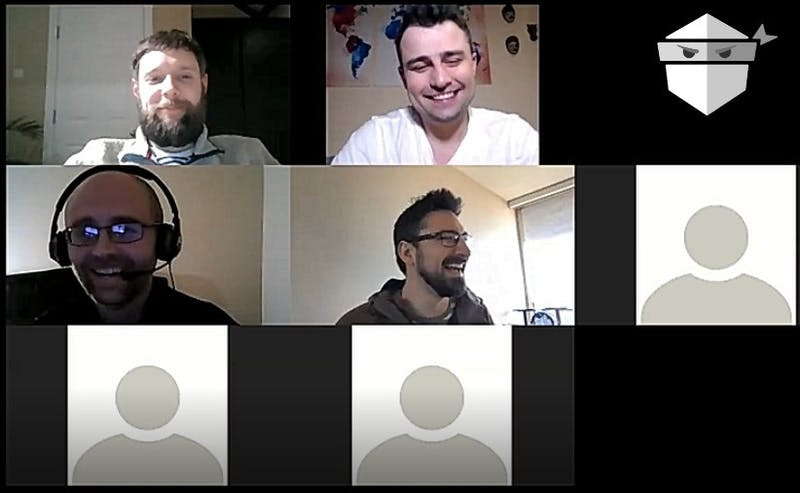 Your teacher
Taught hundreds of developers around the World
Holds a Master's degree in Computer Science
Spoke at

conferences

like AngularUP, ngVikings, NG-Colombia, JSConf.be, HolyJS and more
Worked at companies like Credit Suisse, UBS, F-Secure, Tecnotree building enterprise software
Writes

technical articles

about full-stack Angular development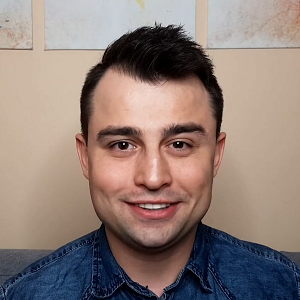 Bartosz Pietrucha
Academy Founder
Supported by mentors in our Slack community
Is there another way?
Of course! You can be learning on your own, googling, writing questions on StackOverflow, etc. But it takes a lot of time...
What I am offering you is a MASSIVE shortcut in a supportive learning enviroment. Take a look at what Ales said. 👨‍🎓

Join our global community! 🌐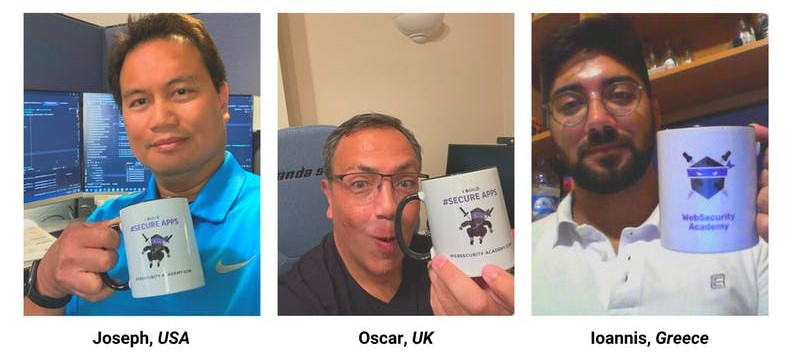 Join the Academy